We are very excited to be featuring for the month of July our Dichroic Color Changing Window Films.
Our Dichroic Films are available in a variety of styles each with unique patterns, textures, and color changing characteristics. These Dichroic Window Films are an amazing way to add a vibrant splash of color to any space.
Read more about our SOLYX Dichroic Window Films below:
Shop all of our shimmering and beautiful, dichroic cut glass films now. These films shift through a rainbow of colors from a change in light or movement.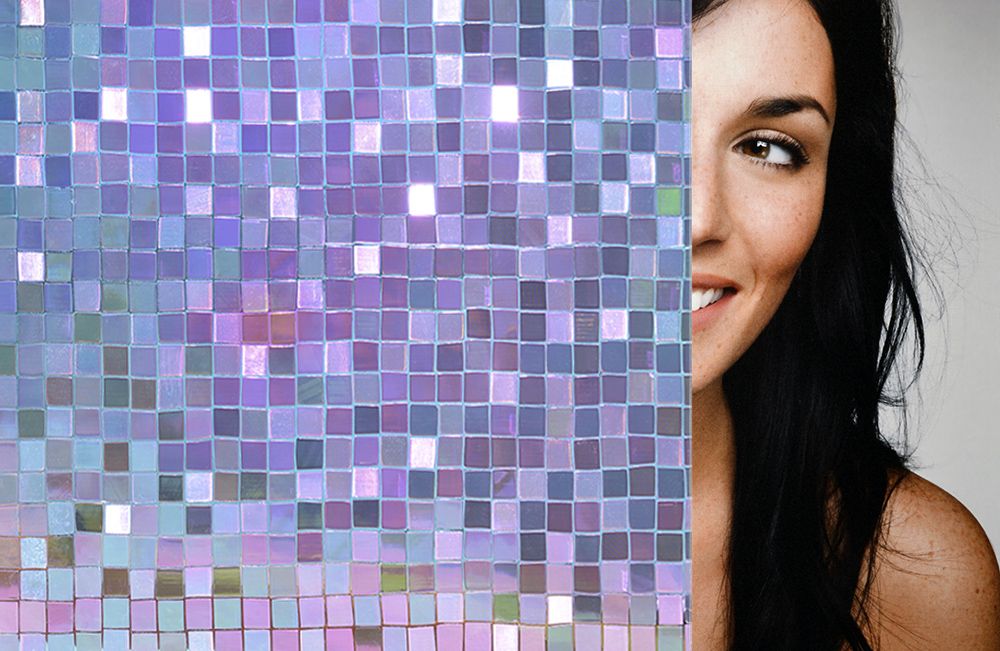 SOLYX ® SXD-4200 DichroSquares