Our newest addition to our growing collection of SOLYX® SimGlas® Glass-like Distortion Films is our SimGlas® SGC-6528-28 Light Seedy Glass Film, which closely mimics the look of trendy Seeded Glass.
This exclusive new product is perfect for adding a decorative touch to glass cabinet doors or an architectural accent to any window.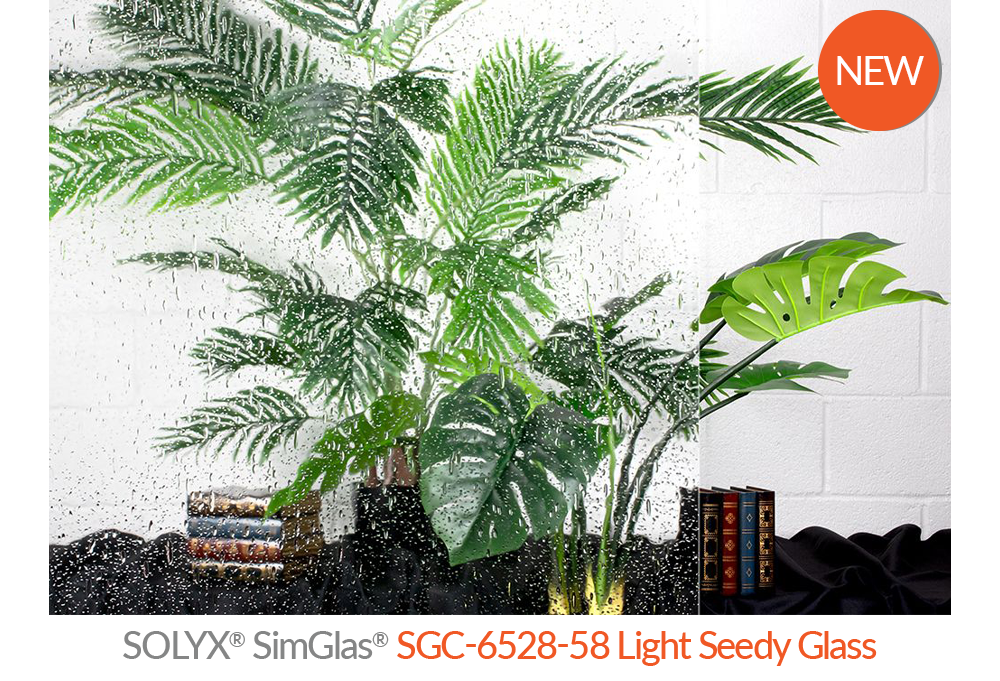 SOLYX® SimGlas® Glass Films are unlike any other glass films in existence. SimGlas® is designed to simulate the look of expensive glass effects at a fraction of the cost and with no sacrifice in quality. Visit our site today to learn more about our exclusive SOLYX® SimGlas® Glass Distortion Films only available from Decorative Films.