Automotive Tint Window Films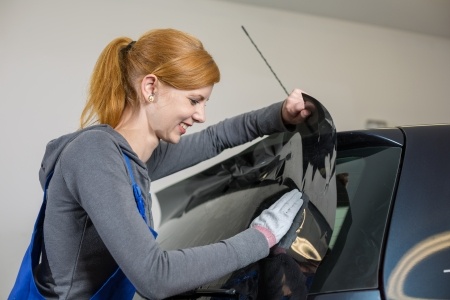 SOLYX® Automotive Window Films have been painstakingly designed to the highest specifications through years of research, creative exploration and a deep understanding of our clients' needs . Automotive Window Tint is the best way to add privacy to your car's windows while also protecting your vehicle from heat and preventing damaged and faded interiors.
Our DIY Car Tinting solutions are the perfect way to easily tint your car's windows at home. Requiring only simple tools and soapy water, our automotive tints can be painlessly installed on your car or truck's windows with minimal effort.
SOLYX® Automotive Window Films feature a full line of the professional grade automotive tints available in a variety of colors and levels of light transmission, allowing you to keep cool in the summer heat and protect yourself and your vehicle's contents from harmful UV Rays.