Creative individuals around the world are using color-shifting Dichroic Films in a variety of different applications with amazing results.
Decorative Films features the web's largest selection of Dichroic Films. We manufacture 20 unique Dichroic Film styles in a variety of colors and textures that you won't find anywhere else.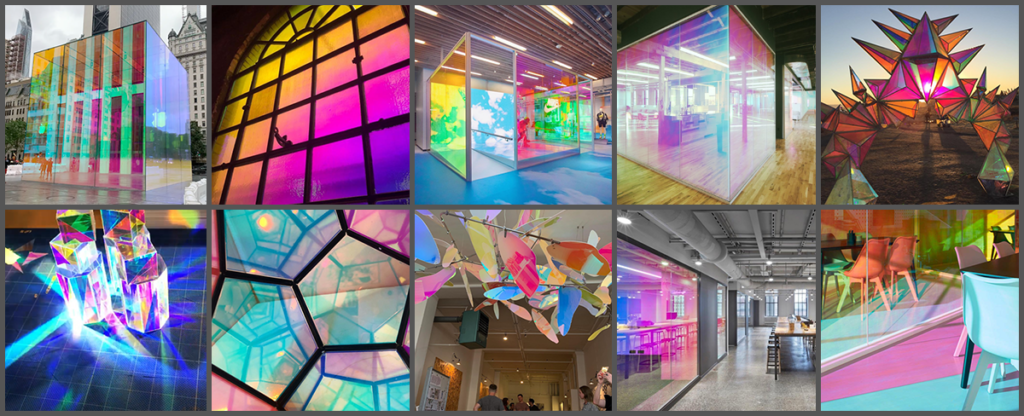 See a few examples above of Dichroic Films installed to help you get inspired for your next project.